Journal Entry:
Sun Dec 30, 2012, 1:08 AM

Logo designed by 007Balel
"A non-judgemental, safe place where writers can submit poetry, prose, prosetry, phoetry, or anything they have written, without fear of prejudice or criticism."
If you suffer from a mental illness, suicidal thoughts, tendencies or attempts, self-harm, bullying, abuse or the like, come join the new poetry group

where you can post your poetry relating to those topics without judgement.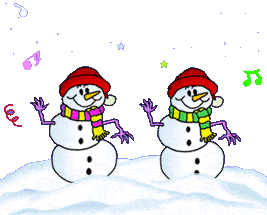 Welcome to Our Annual

A big thank you to our judges, who came in at the last minute (reliable admins they are) to judge when nobody else had volunteered. It's because of their hard work that we have our winners today. So thanks to:

007Balel
And

DarlingAngel0565
And now, for the winners:



Black ChristmasBlack Christmas
13-12-12
Santa rattled down the chimney,
And I know it wasn't fair,
But I laughed at him when his scythe got stuck
And he dangled in mid-air.
He simply oozed with spirit,
Sack full of playful knives,
Christmas toys for the depressed;
He'd come to take a life.
He left a rotten possum,
Outside Uncle Joe's room door.
And as he walked he scattered beetles
All across the floor.
His bones they clicked in pleasure,
At the toys he'd thought to bring;
Ropes and razors, scissors too,
And garrottes made of string.
He came down through the chimney,
His beard and hat quite fake,
And when I saw him dangling,
I thought 'twas a mistake.
Though he left us presents,
Those dangerous little toys,
He took something for himself,
The life of one young boy.
So Santa came this Christmas,
In a cloak of thickest black.
A bag of toys to take one's life,
And a scythe upon his back.
His teeth were always grinning,
Perhaps giving Christmas cheer a boo



:thumb342490981:





Winter BluesA blanket fallen from the clouds
Covers the land as snow falls down,
So white, white as a wedding gown,
White, white as the burial shrouds.
The firs wear coats made of snow,
The solemn silence like mist soars
To mountain tops from valley floors,
Silence of graves does follow.
Lonely cart tracks slowly fade,
Now they only lead to nowhere,
Their origin is no longer there,
Soon they are but a white shade
A blanket fallen from the sky
Covers the peaceful land below
With the innocently white snow
Comes the cold that lets us die.




Teeny-Tiny ThingsA tiny figurine
Of two Christmas symbols,
Made out of the cousin
Of plasticine,
Can give you a stalkie
Of joy, especially when
You are a soul-relative
Of Rousseau and Sterne
(Or at least when you
Think so, basing only
On stereotypes).
You can bring it
To your flat
And show it to
Your family members
And close friends,
And later - when they
Will look at you,
Wondering what
Do you want them to
Tell, you will be able
To make your speech:
"Have you ever seen, my dears,
Such charming sign of artistic
Commitment, especially when it
Comes to such things, about
Which you can say they are just
Trivial and nothing else?
Please, don't laugh at me,
Because the petite things
Are also the moments and they
Build hours, weeks and centuries.
Don't you know that it's
Similarly with the world of
Materials, which is so despised
By some of you, to my mood devastation?"
They'll nod and some of them
Will say that's a beautiful piece
Of art and you have really good taste.
You'll be smiling, knowing that maybe


Prize winners: If you have not received your prize within a week, please contact the donators with a link to this journal so they know you are telling the truth.

Llama from:
MagicalJoey
NotenSMSK

Feature of four works of their choice by:
MagicalJoey

Critique on one work of your choice by:
MagicalJoey

Critique on one work by:
NotenSMSK

One fave from:
NotenSMSK

41

from:
Dragon-Demygod

70

from
MagicalJoey
courtesy of
thorns

Llama from:
MagicalJoey
NotenSMSK

Feature on three works of their choice by:
MagicalJoey

Critique on one work by:
NotenSMSK

One fave from:
NotenSMSK

40

from
MagicalJoey
courtesy of
thorns


Llama from:
MagicalJoey
NotenSMSK

Feature on two works of their choice by:
MagicalJoey

Critique on one work by:
NotenSMSK

One fave from:
NotenSMSK

30

from
MagicalJoey
courtesy of
thorns

Llama from:
MagicalJoey
NotenSMSK

Feature on one work of their choice by:
MagicalJoey

Critique on one work by:
NotenSMSK

One fave from:
NotenSMSK

10

from
MagicalJoey
courtesy of
thorns
I hope that we all have an enjoyable contest. Any questions, note
MagicalJoey
Ciao

J

Watch