Logo designed by 007Balel
"A non-judgemental, safe place where writers can submit poetry, prose, prosetry, phoetry, or anything they have written, without fear of prejudice or criticism."
So we ended up with eight participants for the Secret Santa. While not the best turnout we have had, it's still better than two. So thanks to everyone who signed up.
Now is the time to reveal who wrote what for whom...so be prepared!

Nick-chan
WROTE
Shadows
FOR
Comic-Ninja-Whoot

Diluculi
WROTE
Frightful Meeting
FOR
NotenSMSK

Katycartoonfan3
WROTE
Letter to my lover
FOR
TRexyBusiness

pengirl100and2
WROTE
grade one
FOR
Nick-chan

NotenSMSK
WROTE
The Papaya Tree
FOR
Diluculi

TRexyBusiness
WROTE
Little Prince and the Rose
FOR
Katycartoonfan3

Zaiav

Comic-Ninja-Whoot
WROTE
Her laughter is a lie
FOR
Zaiav
Killing
WAS WRITTEN FOR
pengirl100and2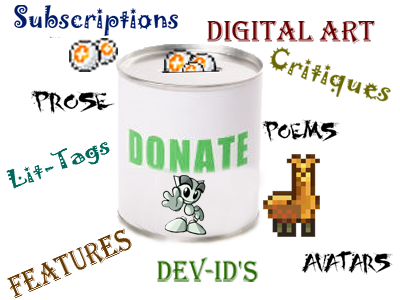 We are going to have a Christmas/Winter contest in December, and this time I am trying to collect prizes ahead of schedule. If you can donate anything please
NOTE ME MagicalJoey with a note TITLED "MSBI PRIZE DONATION".

While I managed to raise the points needed for this year, from generous donations and unexpected contest wins (my parents bought me 4000 points for Christmas even though we can't pay our electricity bill). However, it is never too early to start collecting for next year. We have many members. If each member donated 6 points we would have enough to renew our subscription. So, if you can spare any points, please go to my page [MagicalJoey] and donate towards our Super Group fund. We are due for an upgrade by November 26th, but I don't want to leave it to the last minute like this year. So if you have any spare, please consider donating.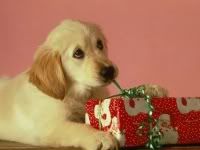 Welcome to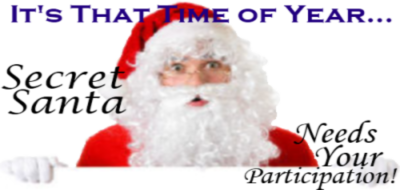 This is not a contest. It follows the same principles that real life 'secret santa' does, except ours involves poetry and the internet.
How it Works

Sign up via note to
MagicalJoey
IMPORTANT:
Note must be titled: Secret Santa Signup 2012
Note must contain the following:


At least three types of poetry you like.
At least three types of poetry you dislike.


So an example note looks like this:


TO: MagicalJoey
FROM: Unknown Recipient
Subject: Secret Santa Signup 2012
I am signing up for the 2012 secret santa.
I like the following types of poetry:
- Free Verse
- Emotional
- Poems about friendship

I don't like the following types of poetry:
- Erotica
- Horror/Excessive Gore
- Rhyming

Signup period will extend from November 1st until November 21st.

I will then pair up the participants and note each one who they are writing for, including the person's likes and dislikes.

November 22nd – November 29th is the poem writing and submitting period.
This is where the likes and dislikes come in to play.
You write a poem for your person, based on their likes – on a topic of your choice.
You submit the poems into the "Secret Santa 2012" folder.
DO NOT UNDER ANY CIRCUMSTANCES MENTION IN YOUR COMMENTS OR ANYWHERE WHO YOU ARE WRITING FOR. There will be a revealing at the end.
Your artist's comments can contain that it's for the 'Secret Santa' at :dev or :icon my-soul-bleeds-ink:.

November 30th is the revealing time.
I will either write a blog or note each participant revealing which poem is for them.
Questions?
Note
MagicalJoey
and I will be happy to explain again.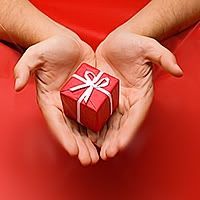 Have fun!
On another note, if anyone is serious about learning to critique literature, and then putting those skills to use, come join

where one of our admins will help you either learn new skills or polish skills you may already have.
Ciao,

J